2017 Blanton Collier
Award Winner:
1964 NFL World Champions Cleveland Browns
Award Celebration at:
The Lexington Opera House
Lexington, KY
June 23, 2017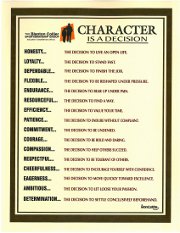 Character is a Decision

The Blanton Collier Sportsmanship Group Board of Directors
Ronald E. Butler: attorney, Founding Director - Lexington, Kentucky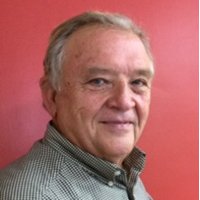 Ronald E. Butler is a Kentucky native, and a graduate of Madisonville High School. An outstanding high school athlete, he was selected to All-State and All-Conference teams in football, and was awarded a football scholarship to the University of Kentucky under Coach Blanton Collier. He graduated from the University of Kentucky in 1965, and served as a coach and teacher at Lafayette High School through 1967. He returned to the University of Kentucky Law School, receiving his Juris Doctorate in 1971. He has been in private law practice for over thirty years. His civic involvement has included Rotary Club, the Salvation Army, Little League Coach and Church. He is the author of The Success Equation published in 1983 and The Gate Beautiful published in 2010. He and his wife Joyce have been married for 48 years, and have four children and nine grandchildren. They reside in the Lexington area.
Ron's interest in the Blanton Collier Sportsmanship Group began with his own experience of coaching abuse, and his awareness of legal cases in this area, as well as knowledge of the experiences of his children and their friends. He has a desire to see that his grandchildren and future generations of young people will have the benefit of ethical coaching.
Scott Crook, PT, Lexington , Kentucky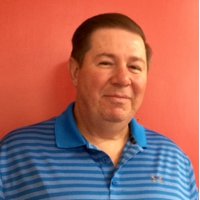 Scott graduated from University of Kentucky in 1987 with a Bachelors of Health Science Degree specializing in Physical Therapy. He returned to the London/Corbin area and practiced physical therapy in an outpatient clinic and provided coverage and support to the local high school sport teams. He also was a former football player for Corbin High School and was a member of the 1980 State Championship team. After graduating in 1982, he attended Centre College and played football until he transferred to University of Kentucky to attend physical therapy school.
In 1991, he moved to Lexington and continued working in outpatient physical therapy with emphasis on Sports Medicine. He became a Certified Strength and Conditioning Specialist in 1993 and continued to hold that title for 18 years. In addition to practicing as a physical therapist in a sports medicine center, Scott has also worked with athletes of many different sports with strength and conditioning programs including baseball, football, basketball, soccer and rugby. He has also directed strength and speed training camps. Scott has also worked with professional dancers, and served for two years on the board of the Lexington Ballet Company.
Over the past 24 years, Scott has spoken at several educational meetings, including presentations at Sports Medicine symposiums, attended by other PT, Athletic Trainers, Physicians and Coaches. He has spoken on topics such as baseball injuries and rehabilitation of knee injuries and shoulder injuries, and functional testing for return to sport.
Scott opened his own private practice, Performance Physical Therapy, on January 2, 2011. The practice is now part of Orthopedic and Sports Physical Therapy, PLLC, which consists of three clinics in Lexington, Nicholasville and Louisville.
Scott and his wife, Cindy, have 2 sons, Dylan, age 15 and Carson, age 12. Scott has been involved in coaching youth baseball, including levels from rookie ball (age 8-9) to assisting with a summer travel baseball team (age 13). He continues to be an avid sports fan of his alma mater, and enjoys watching many sports at all levels of play from youth to professional.
Andy Cecil, Referee, Winchester, Kentucky
Andy Cecil is from Winchester, Ky and graduated from George Rogers Clark High School and the University of Kentucky. He earned the rank of Eagle Scout in 1989. Andy has been a Department of Defense contractor with Lockheed Martin for the last 8 years. He is a member of the First United Methodist Church, Winchester, Clark County UK Alumni Club, and Winchester Civitan. He has served on numerous church and civic boards including the UK Alumni Association Board of Directors. Andy and his wife Shanda have two sons, Hayden, 12 and Simon, 10.
He is an avid NFL fan and loves the history of the game whether it be through books, old periodicals, or NFL Films. Andy has been officiating youth and high school sports for close to 15 years including baseball, football, basketball and lacrosse.
Coaches teach our young people the lessons of life that very often they learn from no one else. Coaches have the kind of influence in our schools and with our young people that is difficult to come by. I hope to promote the principles of the BCSG not only in football but in all youth and high school sports.
Bill Hulette, Referee, Georgetown, KY
Bill Hulette is a Morganfield, Kentucky native who graduated from Union County High School and the University of Kentucky. Bill has worked in the construction industry for over 20 years. He currently lives in Georgetown, KY with his wife and 2 sons.
He has been involved with football for over 30 years. He played for the University of Kentucky under Jerry Claiborne and Bill Curry, where he started as a walk on and eventually earned a football scholarship. After playing football he decided to put on the stripes as a referee and has been a high school official for the past 16 years.
Football has been a big part of my life for over 30 years . Supporting the BCSG gives me the opportunity for continued involvement and a way to recognize people that promote the positive characteristics of football. It is a way to give back to the sport that has given me so many opportunities.
Kay Collier McLaughlin: PhD, Founding Director - Lake Carnico, Kentucky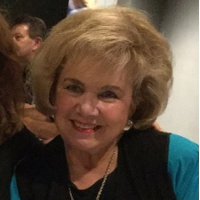 Kay Collier McLaughlin, PhD is Director of Communications and Leadership Development for the Episcopal Diocese of Lexington, and holds a Doctorate in Counseling Psychology from the Union Institute with sub-specialties in leadership development, bereavement, life transitions and single adult development. The middle daughter of Coach Blanton Collier, Collier-Mclaughlin has served on the Hall of Fame Banquet Committee for the KY Chapter of the NFL Players' Association, and is active as a design consultant with numerous institutions and systems. She is a senior human relations consultant for the Leadership Development Institute of the Episcopal Church, and the national EQ-HR Center in Washington, DC.
Her interest in the Blanton Collier Sportsmanship Group, while rooted in her long history with her father, his philosophy and work, is also based in the study she conducted with former University of Kentucky players entitled "A LONGITUDINAL STUDY OF THE IMPACT OF COACHING BEHAVIORS ON THE 1961-62 UNIVERSITY OF KENTUCKY FOOTBALL WILDCATS", and the Grief and Loss Seminar she designed and conducted for players forty years after the abuse. She is also the author of FOOTBALL'S GENTLE GIANT: THE BLANTON COLLIER STORY.
Frank Minnifield: business owner, Founding Director - Lexington, Kentucky
Frank Minnifield is a Lexington native who, considered too small for big-time college football, went to the University of Louisville as a walk-on who became not only a scholarship player but also his team captain, and a "Legend" (Iall-time team great) with the Cleveland Browns, playing nine seasons at Corner Back. He was inducted to the Legends Club in 2005, honoring his outstanding play throughout his career. He made three consecutive trips to the Pro Bowl, intercepted three passes against the Houston Oilers in 1987, and 20 passes during his nine seasons. He is fondly remembered today in Cleveland not only for his outstanding play, but for founding the "Dawg Pound" cheering section at Cleveland Stadium with teammate Hanford Dixon. He was known as a great student of the game, often seen studying opponents on his lap top, long before most people made use of computers in this way. Following retirement from pro football, he founded Minnifield Enterprises in Lexington, which administrates five businesses in real estate development, new housing and golf course management. He has served on the Greater Lexington Chamber of Commerce, the University of Louisville Board of Trustees and is an active leader of the Kentucky Chapter of the National Football League former players association, which has also inducted him into its Hall of Fame. He and his wife and two children live in the Lexington area.
Frank Minnifield's interest in the Blanton Collier Sportsmanship Group began with his awareness of Coach Collier's contributions to the game, on and off the field, and his own interest in creating the best possible environment for young athletes, their parents and their coaches.
Fred Orthmeyer: Certified Insurance Counselor, - Lexington, Kentucky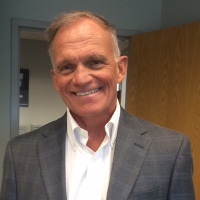 Over thirty years as a property/casualty insurance agent operating in Lexington, KY. Currently Vice President for USI Insurance Services, specializing in property/casualty coverage for business.
In addition to the Blanton Collier Sportsmanship Group, Fred is on the Board of Directors of the following: Association of General Contractors, Construction Financial Management and Special Olympics of Kentucky.
Being a big football guy and a longtime Cleveland Browns fan, I joined the BCSG Board because I thought it would be interesting and fun. While it has been all of that, I also became committed to the BCSG Mission of character and integrity co-existing with success on the football field.
Craig Rushing : Architect/ Builder - Lexington, KY
Craig was born in Lexington, KY, and is a graduate of Clemson University and the University of Kentucky. He is the owner of rc3, a design/ build company in Lexington. Craig fondly says he "peaked" at 11 years old, winning several youth league championships. He then played football at Tates Creek High School under Coach Roy Walton. Craig is the father of four boys, all whom have played youth football at Southland Park in Lexington, where he has coached the last 10 years. Craig's father, Dick Rushing, came to the University of Kentucky in 1951, where he played 3 years under Coach Bear Bryant, and one year under Coach Collier. He was also a student/ coach for one year under Coach Collier.
Craig's interest in the Blanton Collier Sportsmanship Group stems from his recognition, along with his father's, by the group as 2012 Youth Coach of the Year. As a current youth coach, Craig sees firsthand the effects of poor and unethical coaching practices. He recognizes the impact this has not only with the players, but the parents and siblings as well. Craig believes the longstanding principals of sportsmanship, effort and integrity can be a vital component of a child's development.
Susan M. Ware, CFRM, Vice President of Development Hospice of the Bluegrass, Lexington, KY
Susan Ware is the Vice President of Development for Hospice of the Bluegrass a position she has held for 23 years.
She has been in fundraising and non-profit management for 32 years. She is active in the community volunteering with many organizations including the Junior League of Lexington (past president) Blue Grass Trust for Historic Preservation, Association of Fund Raising Professionals - Bluegrass Chapter, Transylvania University and Chi Omega Fraternity - Chi Chapter House Corporation President. Susan is one of Blanton Collier's seven grandchildren and the daughter of his oldest child Carolyn Collier Ware.
|